1. Caterina Gobbi: my eyes are wild, my lips tight pressed
Curated by Johanna Hardt
A Vorspiel / transmediale & CTM program

Featuring In the beginning was the foam, a text by Holly Hunter

EXHIBITION HOURS
January 18–February 2
Thursdays–Sundays, 1–6 pm

LOCATION
ZÖNOTÉKA (Hobrechtstraße 54, 12047 Berlin)




For my eyes are wild, my lips tight pressed, Caterina Gobbi presents a new installation examining the idea of nature as a cultural repository of norms and moralism. Through sound, sculpture and video, she creates an environment where material investigations encounter voices, field recordings, electronic music samples, and performative gestures. In her approach, Caterina draws on queer ecology to reimagine cultural binaries that divide the natural from the unnatural, the human from the non-human. Challenging how discourses on nature legitimise and enforce heteronormativity, her layered storytelling combines fragments of media coverage with personal memories and fictive elements, interweaving tales of variability in species, with a focus on non-human sexual and gender diversity. The sounds in the exhibition are as much affecting the installation, as they are affected by it: each sculptural creature inhabiting the space is a loudspeaker in disguise – automatically determining the characteristics of the sounds being transmitted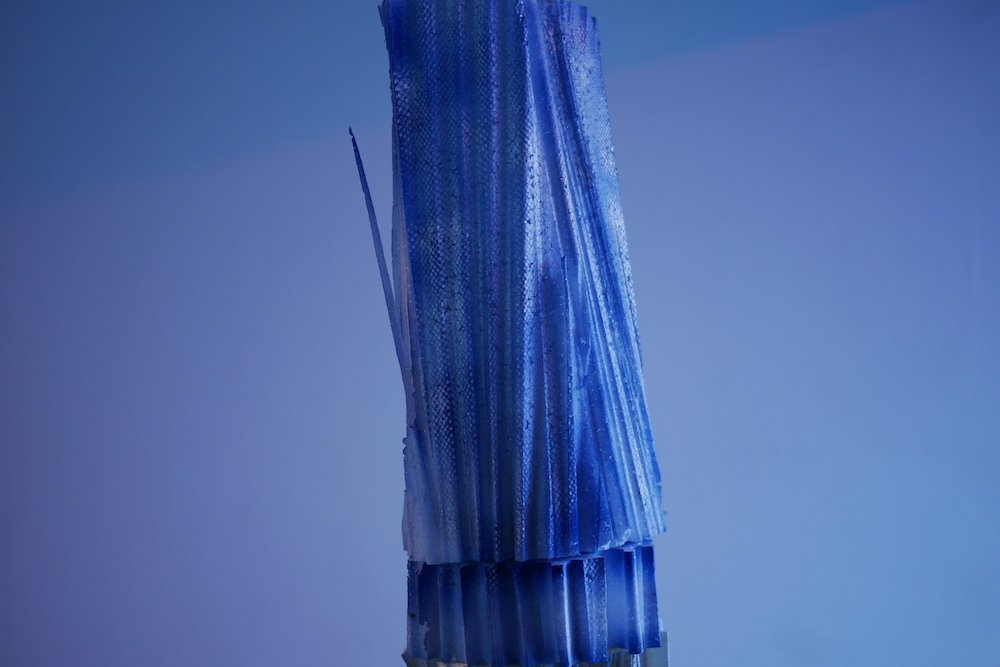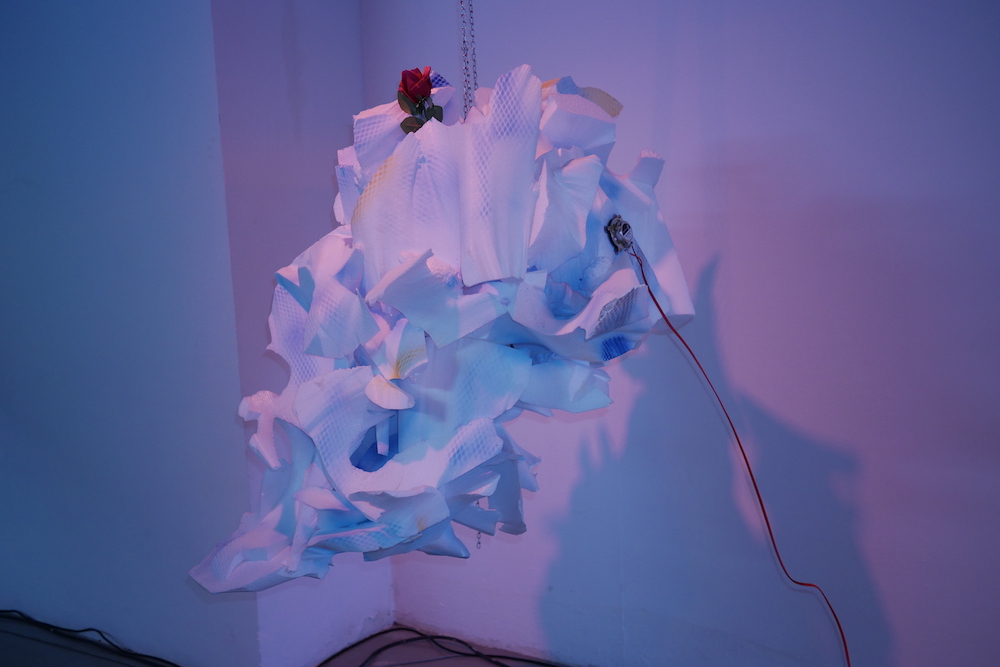 Artworks by Caterina Gobbi



Combing her interests in queer ecology, feminism and electronic music production, Caterina Gobbi's performative works often involve participatory acts of walking and listening, producing drifting and transitory pieces in spaces. Through the use of creative writing, experimental sound, and different props, Caterina tells stories that lose the ordinary sense of time, weaving between present and past, vocalising both human and natural geographies. Her work seeks alternative frameworks to explore our relationship with the natural and fabricated world.

Accompanying the exhibition is a text by Holly Hunter: In the beginning was the foam.

SCHEDULE OF EVENTS

Friday, January 17, 6 pm at ACUD MACHT NEU
Vorspiel 2020 Opening Night
Join RE_FORMA and ZÖNOTÉKA alongside 55 other Berlin-based initiatives and venues for the Vorspiel 2020 Opening Night, featuring live performances, screenings, DJ sets, and many more artistic interventions spanning ACUD's club, studio, movie theatre, and gallery. Learn more.

RSVP on Facebook ︎

Saturday, January 18, 6–11 pm at ZÖNOTÉKA
Vernissage featuring Caterina Gobbi performing LIVE and Andrea Dama DJ set
Join us for the opening reception of my eyes are wild, my lips tight pressed, featuring a live sound performance by Caterina Gobbi interacting with her sculptures, followed by Andrea Dama's DJ set:



6–8 pm: Reception, exhibition viewing

8–9 pm: Caterina Gobbi performing her tracks live interacting with sculptures

9–11 pm: DJ set by Dama


RSVP on Facebook ︎

Wednesday, January 29, 7–9 pm at ZÖNOTÉKA
Workshop & Production Tour with Mate Feles (ZÖNOTÉKA) and Caterina Gobbi
Join Mate Feles of ZÖNOTÉKA and exhibition artist Caterina Gobbi for a hands-on workshop of the production process employed in my eyes are wild, my lips tight pressed—from 3-d modeling to hot-wire foam cutting to CNC milling.

RSVP at info@reformaberlin.com to reserve your spot

Saturday, February 1, 6–11 pm at ZÖNOTÉKA
Finissage featuring Caterina Gobbi's Tape Release (Protofuture) & Live Performance
Join us for the closing of my eyes are wild, my lips tight pressed and the official release of Caterina Gobbi's limited-edition tape (produced by Protofuture for the exhibition) plus a live performance of her soundtracks.





Artist Caterina Gobbi



ABOUT THE ARTIST & CURATOR

Caterina Gobbi is an Italian artist based in Berlin. She has a background in product and set design and completed a Master of Fine Art at the Royal College of Art in London in 2018. Recent solo exhibitions and performances include "In centinaia di migliaia di anni abbiamo imparato che quando gli uccelli cantano tutto va bene" Castello Gamba, Italy; "What time are you performing tonight? "Chalton Gallery, London; Soundscape #2. Chiaravalle, Milan. Recent group exhibitions include "Il Resto", Video Sound Art Festival, Liceo Volta Milano; "Binary Code" Saeger Gallery, London; "OUTPOST Open Sound", Outpost Gallery, Norwich; "Artnight. Public market place", Nine Elms, London.

Johanna Hardt is a researcher, curator and writer interested in experiences and encounters prompted by the sonic. She concentrates on dynamic forms of events, durational research projects, and is interested in feminist politics. She has developed projects at the Institute of Contemporary Art, Cubitt Gallery, Chalton Gallery, Enclave LAB, Corsica Studios, the Croydon Arts Store, for Art Night and Artlicks Festival in London, and at Azkuna Zentroa in Bilbao. She co-founded the DJ collective Synaptic Island who host practice and listening sessions open for women/non binary/trans people at Corsica Studios in South East London.


MEDIA PARTNER